Extra Extra Summer Topics Announced!
That's right "Love Those Classic Movies!" has the topics all lined-up for the entire summer! You are the first to know the spotlights we are doing in this article. Hope you enjoy the theme and actor/actress's we are going to bring to the group. Let enjoy the summer in high style!

1. Summer Romances 1960's Style! (young love)
You heard right, we are highliting as an entire theme splendid summer romances from the 1960's! This is a focus on young love films such as: "Ride The Wild Surf" (1964/pictured below) and more!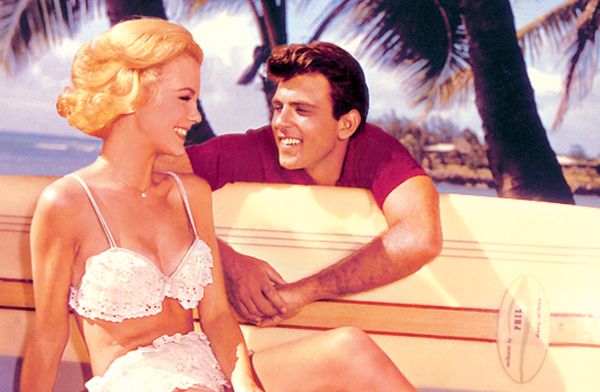 2. Olivia De Havilland
3. John Payne
4. Claudette Colbert